(Image source: International Snocross of Louiseville website)

SINTO is proud to be a partner of of two major races in the world of racing on ice: the International Snocross of Louiseville and CF Moto Grand Prix of Saint-Evariste-de-Forsyth. Both events will take place on next January 24, 25 and 26.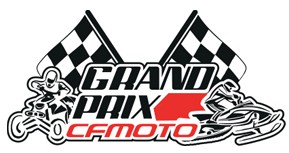 2014 is the first year of the Grand Prix CF Moto. Races of snowmobiles, ATVs and side-by-side are on the menu this week-end. More than 100 drivers of the Pro Tour Circuit will compete in more than 40 races at the Ranch Gagnon at St-Evariste-de-Forsyth. Note the presence of Jacques Villeneuve, Sabrina Blanchette and Gaston Ferland.
For more information, visit the website of the 2014 CF Moto Grand Prix

More than 300 teams of Canada and Eastern United States will be attending at the International Snocross of Louiseville to crown the best snocross driver in America. For its fourth edition, the organizers will count on the participation of several drivers of the ECS and CSRA Circuit and some international drivers. To mention the presence of Rudy Liaudat Swiss champion of Snowcross in Pro Open category.
For more information, visit the website of the 2014 International Snocross of Louiseville